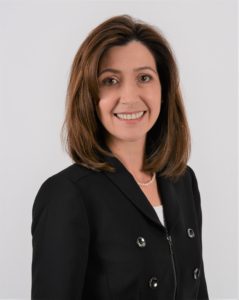 Marilyn J. Prevoir, RICP®
President
Retirement Income Certified Professional®
CPA Team Based Model Consultant
Investment Advisor Representative
Marilyn is President of Monamie Wealth & Retirement.   With over twenty years of experience in Banking and Financial Services, Marilyn focuses her practice on serving the unique needs and goals of people preparing for and navigating through retirement.  Marilyn and her team help individuals, families and business owners throughout Southwest Florida build and maintain the lifestyle they have worked so hard for and deserve.
As a CPA Team Based Model Consultant, Marilyn works with highly skilled CPA's and tax professionals to provide advanced financial planning and advice to business owners, high income taxpayers and high net worth clients.  The CPA Team Based Model brings together some of the most forward-thinking professionals in the industry to help tax practitioners and financial advisors offer more proactive and comprehensive services to their clients.  Professionals in the model are specialists in their respective sections of the tax code, providing advanced tax planning and tax reduction strategies to tax practitioners and business owners across the country.
Marilyn holds the Retirement Income Certified Professional®, (RICP) designation from the American College of Financial Services. The RICP® educational curriculum is the most complete and comprehensive program available to professional financial advisors looking to help their clients create sustainable retirement income.
Marilyn is a graduate of the College for Financial Planning, Denver, CO and has completed the CFP® Certification Professional Education Program.  She is a Florida Licensed Life, Health and Annuity Agent, a Licensed Investment Advisor Representative and a NMLS Licensed Mortgage Loan Originator.
Marilyn was born and raised in Fitchburg, Massachusetts. Her family began "migrating" to Florida in 2001 and within a few years she was the only one left in Massachusetts. She realized that visiting over the holidays was not enough – she was missing important family moments and especially watching her nieces grow up. When the financial world began to change, she decided there was no better time to make the move and followed her family to Florida in 2009.
Prior to relocating to Florida, Marilyn spent eleven years at Fidelity Bank in Central Massachusetts where she was Assistant Vice President of Residential Lending and then promoted to Vice President, Client Relationship Manager in Insurance, Annuity and Investment Services.
Advisory services offered through Onyx Bridge Wealth Group, a registered investment adviser.